EurO3zon ivzw is an International Non-Profit Association dedicated to promoting the use of Ozone (O3) in Europe.
The member companies co-operate in matters concerning ozone applications that are regulated by the European Biocidal Products Regulation (BPR, Regulation (EU) No 528/2012). This is including ozone manufacturers, gas suppliers and other associations. Members of EurO3zon are also initiating and supporting the development of technical standards in the field of ozone treatment and additionally are providing standardization bodies and associations with technological expertise.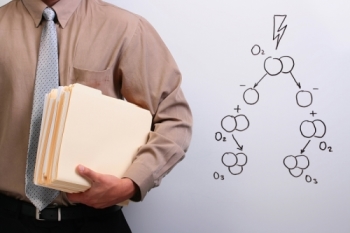 In particular EurO3zon is supporting anyone (e.g. ozone manufacturers, end users, etc.) in order to comply with requirements arising from the Biocidal Products Regulation for Ozone disinfection applications. EurO3zon is always happy to support the Biocidal Product (BP) authorisation dossiers of LoA holders, who can profit of all investments made by EurO3zon so far. The procedure for obtaining a Letter of Access (LoA) to the EurO3zon Active Substance (AS) dossiers is explained on our "LoA shop" page.
Why to choose for working with EurO3zon ivzw?
EurO3zon's Active Substance dossiers are without any doubt very complete and cover an extensive list of uses which are in turn all supported by high quality data sets. As you may know not all Active Substance dossiers of all applicants are equally detailed or complete, or do not equally support all important uses for each Product Type (PT) with complete data sets;
The high level of completeness of the EurO3zon's Active Substance Ozone dossiers (Step 1) resulted in the fact that their evaluation has progressed fast and was meanwhile even finalised. The draft assessment report (also called Competent Authority Report or CAR) for the active substance 'Ozone generated from oxygen' (PT 2, 4, 5 and 11) of EurO3zon passed ECHA's accordance check. The further treatment of the assessment report of the active substance has now been assigned to ECHA's Process Flow 41. The deadlines for the further steps of the review process are specified in the 'Timelines for the peer review of active substance evaluations', which can be downloaded from the website of the BPC (More information: Timelines for the peer review of active substance evaluations);
Additionally, EurO3zon ivzw is already since 2019 working on the Biocidal Product authorisation dossiers (Step 2). The intensive testing program for supporting all uses covered by these dossiers is progressing fast;
Finally, Associate Membership can be made open for companies that are interested to work with EurO3zon ivzw, but the first commitment in this process is the purchase of a LoA (Step 1) as described in more detail under https://www.euro3zon.org/Loa/IndexBpr
EurO3zon is regularly updating this website about the most recent activities and you can use and download the provided publications for further reference.
For more information, please contact EurO3zon directly.